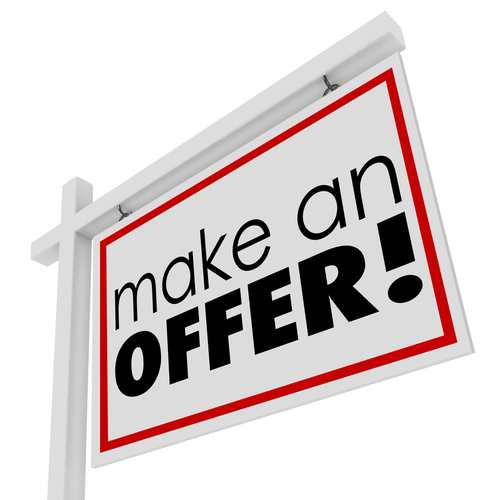 You've found a house you love and you're ready to make an offer. Unfortunately, your real estate agent tells you that the house is already pending – meaning the seller has already accepted another offer. This is happening quite often in the areas that are really hot like Carmel Valley or in the investment market of lower priced condos in Pacific Beach or Carlsbad.   While it can be frustrating to have someone else beat you to the punch, you may still have a chance.  In cases like these, it might make sense to put in a backup offer.
What is a backup offer?
A backup offer is exactly what it sounds like – a fallback should the deal not close with the first buyer. This allows you to submit a contract to the seller with an addendum that states if the first contract should be cancelled for any reason, that your offer is the very next one that will be accepted. The backup offer needs to be signed by both the buyer and seller and sometimes would include an earnest money deposit.  However, if I'm writing the contract, I may advise my buyer NOT to agree to earnest money deposit until her offer is accepted.  Giving an earnest deposit before offer is accepted can tie up your funds with no guarantee that the offer will result in a purchase.
Why might the first contract fall through?
In most cases, the first contract probably has contingencies. These are certain requirements that must be met before the sale of the house can proceed. Typical contingencies may include:
The buyer selling their current home.
The home passing inspection.
The home appraising for the sale price and not lower.
The buyer securing a loan.
Any one of these contingencies is a potential downfall that could kill the sale. The home would then fall out of contract and the seller would put the property back on the market.
Is a backup offer legally binding?
Just like the first contract, a backup offer is legally binding as long as both parties have signed it. If the primary contract is cancelled for any reason, then the backup offer becomes the purchase agreement and you proceed as you would for any traditional purchase agreement.
What are the benefits of a backup offer?
In some markets like Carmel Valley and Del Mar where bidding wars are common, having an accepted backup offer means you will not have to go through a stressful bidding war should the home come back on the market. You'll be first in line without missing a beat.   And if it's a home you love, having that security can be really important.
Are there any drawbacks to a backup offer?
In some cases, a backup offer can provide extra motivation for the first sale to close quickly.  Waiting on a backup offer can indefinitely postpone your moving date, and if the first contract falls through on a contingency such as a leaky roof, that's an issue that you're going to inherit if it can't be dealt with in your escrow.  Having your heart set on a property that is already in escrow with another buyer can also lead you to ignore other potential properties that you might end up losing while you're waiting for the first one to come back to you- which may never happen!
I've had many happy endings with back-up offers.  It's a little more work and a little more emotional investment for you as the buyer, but it can be worth it when the universe smiles down on you and rewards you with the deal you were patient enough to wait for!
Compliments of Virtual Results