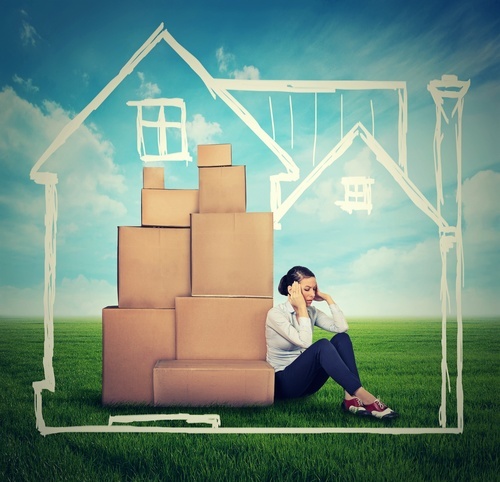 There's no two ways about it – buying a home is stressful. Whether you're doing it for the first time, or have several purchases under your belt, it's a complex process that brings up lots of emotions – both good and bad.
Let's face it – there's a myriad of things that could go wrong during the sales process. Your loan could be rejected. The inspection could reveal that costly repairs need to be made. The appraisal could be lower than the selling price, which could affect your mortgage. The seller could be unpleasant or argumentative. There are plenty of things to worry about.
One of the best ways to deal with potential home-buying stress is to be prepared. Here's what you can do to make buying your home as stress-free as possible.
Be clear about what you're looking for
It's frustrating for both you and your agent if you're looking at house after house that just doesn't suit your needs. Before you even begin scheduling appointments to view homes, take some time to define what you're looking for. What type of house? How many bedrooms? What size? What kind of neighborhood? The clearer you can be, the more likely you'll find a home you like sooner.
Be realistic about what you can afford
Getting swept up into the dream of owning the perfect home can be intoxicating, but having an unrealistic expectation of what your money can buy you is a waste of time.  A cottage in Del Mar with an ocean view for under $2,000,000?  Be ready for a renovation.  A Rancho Santa Fe estate on three acres with a view?  Sure.....but be prepared to pay at least $3,000,000 if you want that house to be updated to your taste.  And forget about a view in Carmel Valley unless you are ready to pay upwards of $1.5.
Be ready with a mortgage pre-approval
By getting your financial life in order and getting pre-approved for a mortgage ahead of the buying process, you are signaling to sellers that you're serious about making a purchase. But more importantly, here in San Diego, I don't know any agent that would consider an offer without a pre approval letter attached. And if you are paying cash, as many of our transactions are in the Ranch, then we will need proof of those funds to close.  No matter who you are!  In some cases, we may not even be able to view certain homes without this in hand.
Be willing to make compromises
It's rare to find the absolute perfect house at the perfect price. And if you are dead set on it, you're going to stress yourself out.   Unless you can build your home from scratch, you'll probably need to make some compromises. Determine beforehand what you must have versus what it would be nice to have, so that you know where you can be flexible.
Be gentle with yourself and take breaks
Whenever possible, schedule relaxing things to do while you're going through the process of buying a home. Get a massage. Go out to dinner with friends. See a movie. Take a nap. Visit with family. Go for a drive in the country. Listen to some guided meditations, or take a yoga class.
You don't have to let stress get the better of you when you're buying a home! If you take some time to get prepared, be clear about what you really need, and allow yourself some time to decompress, you can minimize the adverse effects it has on your well-being.
Compliments of Virtual Results